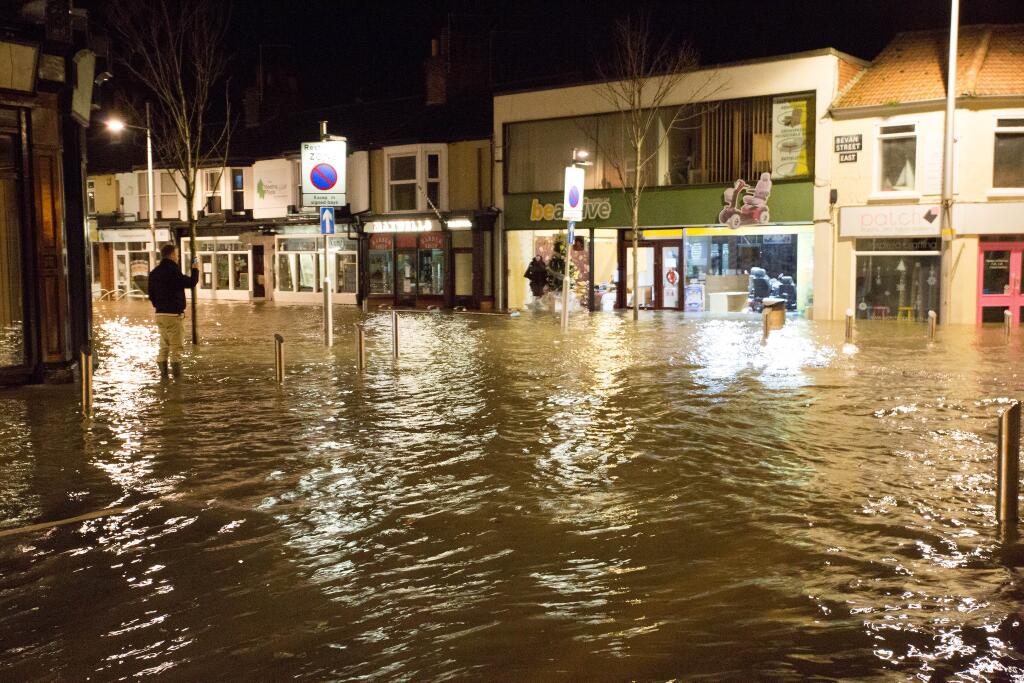 Maria Eagle MP, Labour's Shadow Environment Secretary, will today (19 November) use a Westminster Hall debate to warn that there are serious concerns about how prepared the country is for another winter of flooding.
The chance of a catastrophic flood happening in England within the next two decades, causing in excess of £10 billion in damage, is around 10 per cent. But the Tory-led Government has failed to take the right decisions on managing flood risk. As a result the Committee on Climate Change warns that Government plans will put an extra 330,000 properties at risk of flooding by 2035.
Waveney has 553 properties at medium to very high risk of flooding yet a number of recent reports cast serious doubt over the Government's role in managing flood risk.
A National Audit Office report showed that flood risk is rising as half the nation's flood defences have been left with "minimal" maintenance.
A select committee reported last month that only half of the flood defences in need of urgent repair as a result of the winter floods have been completed.
This weekend saw media reports of a secret Government report has shown that thousands of areas along Britain's rivers are in danger of flooding as a result of poor maintenance.
Maria Eagle said:
"There is no doubt that flood risk management has gone backwards under this Tory-led Government. David Cameron has abandoned the last Labour government's robust plans for reducing flood risk, slashed the budgets, crossed his fingers and hoped for the best.

"We saw last winter that flooding can shut down parts of the country for weeks at a time. The Government must show leadership to prevent another winter of misery this winter.

"Ignoring the evidence on climate change has led to the Government making the wrong choices. It has taken a short-term approach when a long-term one is needed. We know that David Cameron's climate failure will put an extra 80,000 properties at risk from flooding in the next Parliament.

"The next Labour Government will reprioritise long-term preventative spending that will reduce flood risk, and establish an independent National Infrastructure Commission to identify the UK's long-term infrastructure needs, including flood defences."